Buying a car online near Morris, IL, gives you the opportunity to complete the entire process on your own time and right from the comfort of home. At Tyson Motor, we're streamlining the online car-buying process with Tyson Express Purchase.
Whether you have your eye on a sophisticated sedan, a versatile SUV, or a powerful truck, you can buy a car online from our dealership near Morris, Illinois.
Buy a New or Used Car Online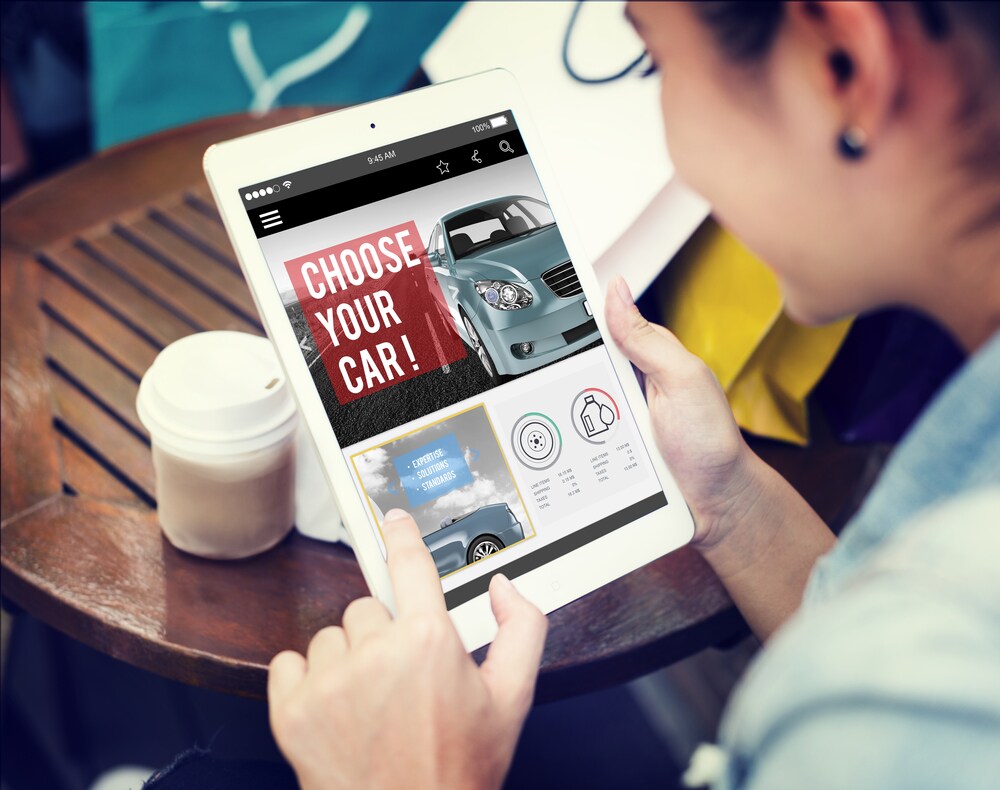 Buying a car online is just like anything else-you need to start by finding what you want. Luckily, this step will be easy since our entire inventory of new and used cars is right in the palm of your hand. Sit back in your favorite recliner and use our search tool to find the vehicle with the specific features you need.
Are you looking for a vehicle that can take you wherever you want to go? You can buy a Jeep Wrangler online, and you'll be ready to take on any trail. We also have the Jeep Grand Cherokee for sale near Morris. It's a versatile SUV that's ready to journey off the beaten path and into the city.
You can also buy a tough Ram truck online. The Ram 1500 is a great worksite partner. It blends power, comfort, and innovation, so you can take on any task with complete confidence. We also have the Ram 2500 for sale if you need to pull industrial equipment around the city.
Online Auto Financing near Morris IL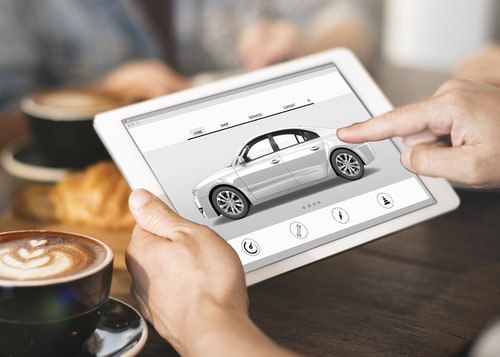 Once you find the car that you want to buy online, you can secure a valuable financial offer right from the comfort of home. You can explore our new and used car specials while dinner is in the oven and fill out our finance application while watching your favorite movie. You'll be pre-approved in no time.
You can even lease a new car online near Morris. If you're looking to upgrade in a few years, it may be the right route to take. Once your lease term is up, you can return the car to our dealership and we'll get you behind the wheel of the latest model year.
If you're planning on trading in your current ride, you can take care of that online. You can secure a KBB Instant Cash offer after answering a few simple questions. It's good for seven days.
Hit the Streets of Morris
After you buy your car online near Morris, schedule a time to pick it up from our dealership. We may also be able to deliver it right to you. We'll introduce you to the new technology and help you sync up your smartphone. Then, you'll be free to hit the road.
If you're looking for outdoor fun, you can take a scenic ride down the Illinois River at Kayak Morris. There's a campground, so you can spend the night out in nature.
If you're looking to grab some grub, hop in your new car and head over to Sherwood Oaks for breakfast, lunch, or dinner.
Buy Your Next Car Online!
Now that you know how easy it is to buy a car online near Morris, Illinois, all you need to do is find the vehicle that's right for you. Start by browsing our inventory online and get pre-approved for financing.
Contact our team at Tyson Motor to learn more!