Brakes are an important part of your vehicle; they help ensure your safety and enable your car to perform at its best. So, when you need brake service near Shorewood, Joliet, or Naperville, you need a service center you can rely on.
Luckily, that's where our team at Tyson Motor can help. We worked with our technicians to create this guide to brake service. Keep reading to learn more!
Brake Service at Our Dealership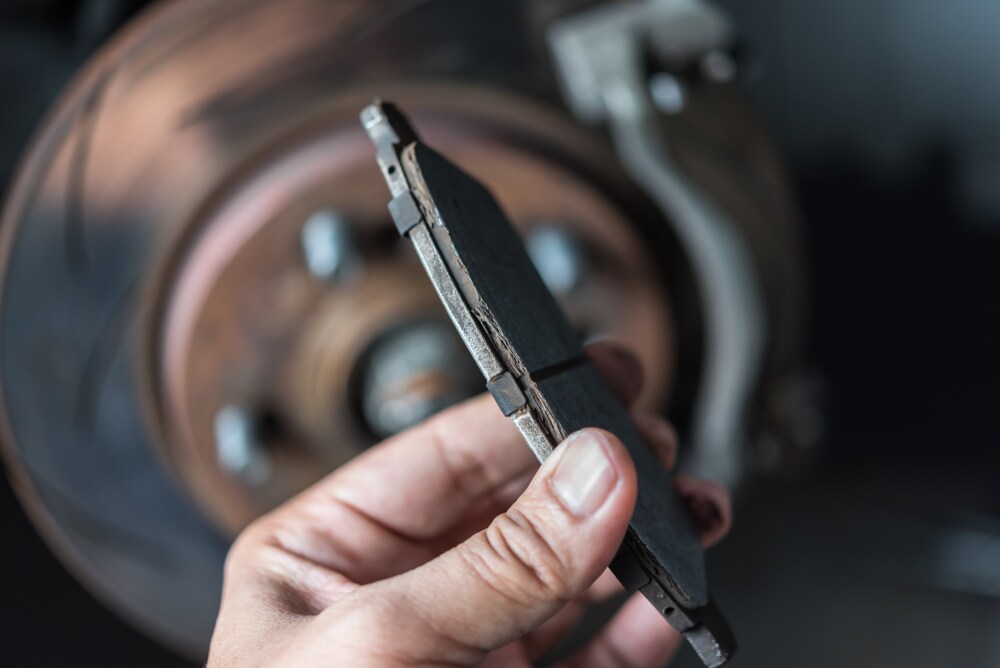 When you bring your vehicle to us for brake service, we make it a priority to get you back on the road with a dependable set as soon as possible. That way, you can have the stopping power you need!
Our team is armed with the latest automotive technology. We'll perform a thorough inspection of your vehicle's braking system and determine what the issue is. Then, we'll create a personalized repair plan to fix it. If you need a new set of brakes, we can install a genuine OEM set from our MOPAR® parts department!
We also have a rotating list of service and parts specials. Check them out now! There's bound to be one there that'll make it easier to get the brake service you need!
Time for Brake Service

If you want to be more prepared for potential brake service, you'll want to be on the lookout for some potential warning signs. If you notice any of the following signs, bring your vehicle to a trained professional for an inspection.
1. Reduced Responsiveness. Does your brake pedal feel loose when you apply pressure? Perhaps it just takes longer for you to come to a complete stop. If this happens, there may be air in your brake line. A certified technician at our service center will be able to bleed them to fix the problem.
2. Grinding or growling. If you hear a metallic grinding sound when you press down on the pedal, there's a good chance that your brake pads have worn down completely. A technician may recommend replacing or turning the rotors in addition to getting new brake pads.
3. Pulling. Has your vehicle started pulling to one side every time you hit the brakes? When this happens, uneven wear is usually the culprit. It may also mean that there's foreign matter in the brake fluid. One of our technicians will be able to identify the cause when you stop by for brake service.
How Long Do Brake Pads Last?
Since a brake pad replacement is a common brake service, it's important to know how long they last.
Generally, brake pads last for about 50,000 miles. This number can vary based on your driving habits. Some could last for 70,000 miles, while others may only make it to 25,000 miles.
It's important to incorporate a brake inspection into your regularly scheduled maintenance. That way, our technicians can help you stay on top of a potential repairs.
Schedule Brake Service Today!
When you hit the streets of Shorewood, Joliet, and Naperville, you'll have more confidence with a good set of brakes at your disposal. Plus, when you need brake service, you can simply stop by Tyson Motor and we'll help get you the stopping power you need.
Hours
Monday

09:00AM - 08:00PM

Tuesday

09:00AM - 08:00PM

Wednesday

09:00AM - 08:00PM

Thursday

09:00AM - 08:00PM

Friday

09:00AM - 08:00PM

Saturday

09:00AM - 06:00PM

Sunday

Closed
Make an Inquiry